Book | Qushayri: Manthur al-Khitab – منثور الخطاب للإمام القشيري
Tab links:
Info
|
Details
|
Madrid 2019
Info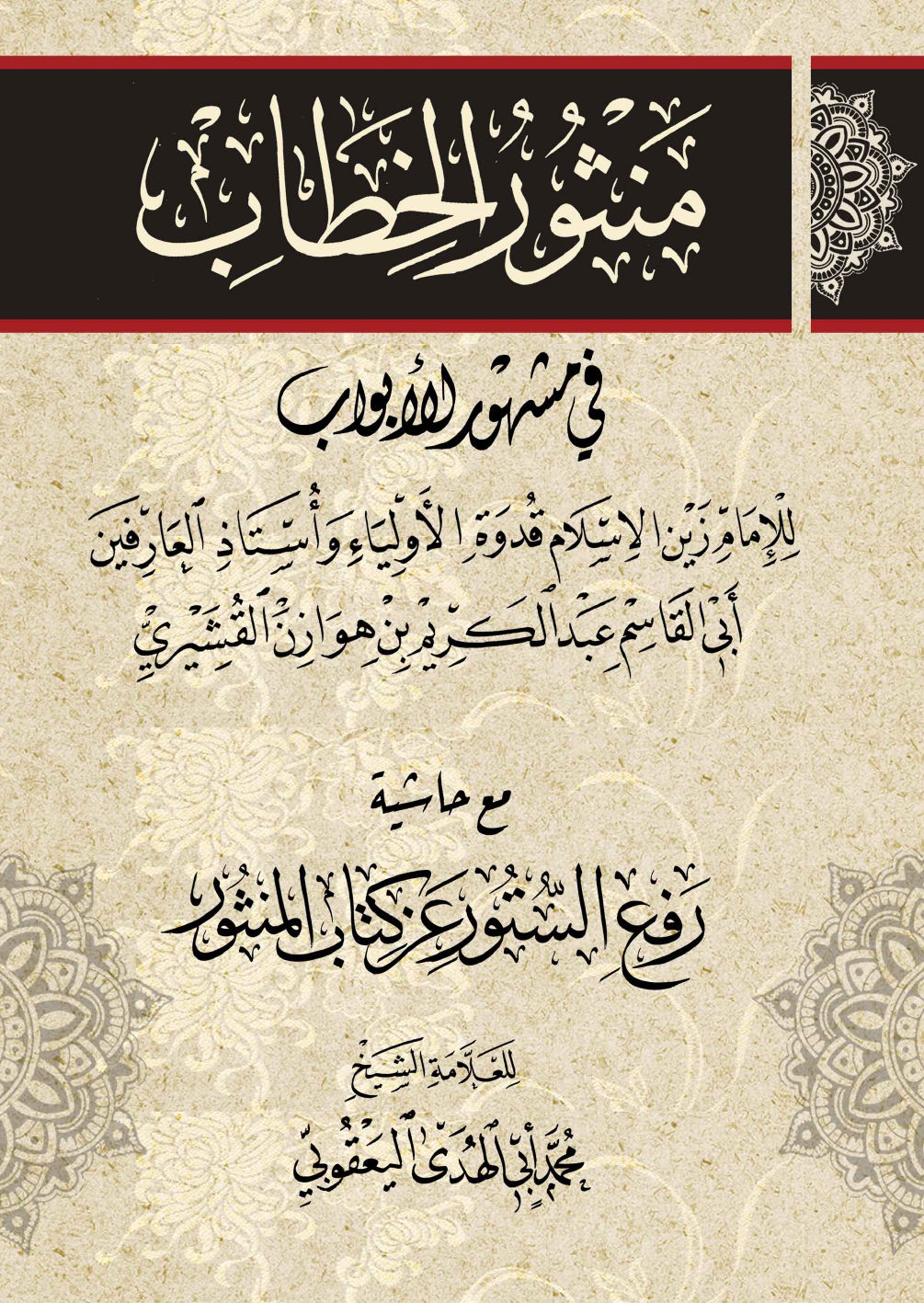 First printed in 2019
Publishing details
Fihris
Details
منثور الخطاب في مشهور الأبواب للإمام أبو قاسم عبد الكريم بن هوازن القشيري
مع حاشية (رفع الستور عن كتاب النثور) للعلامة الشيخ محمد أبو الهدى اليعقوبي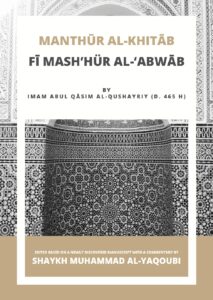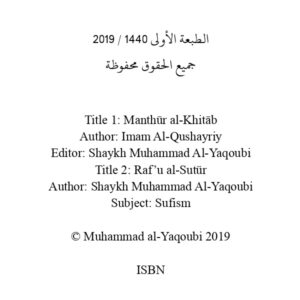 Madrid 2019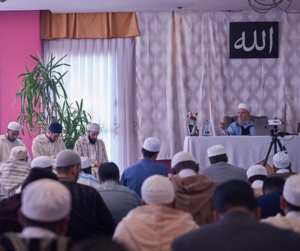 Presentation and Recital
Madrid, 5/6th April 2019
Shaykh Muhammad Al-Yaqoubi presented a precious piece of classical Sufi literature: Manthur al-Khitab, by Imam al-Qushayri, with valuable annotations added as footnotes.

The book highlights the various stations that the Sufi travellers traverse, and the different states that the disciple experiences during their spiritual journey. His Eminence Shaykh Muhammad Al-Yaqoubi covered it in its entirety within few days, including the explanatory notes of that he authored, and comments that made it accessible to a modern audience.

The PDF of the book Manthur al-Khitab , edited and annoted by Shaykh Muhammad al-Yaqoubi, was gifted to the students.