Book | Sahih al-Bukhari Facsimile – الجامع الصحيح للإمام البخاري – فاكسيميل
Tab links:
Info
|
عربي
|
Calligraphy
Info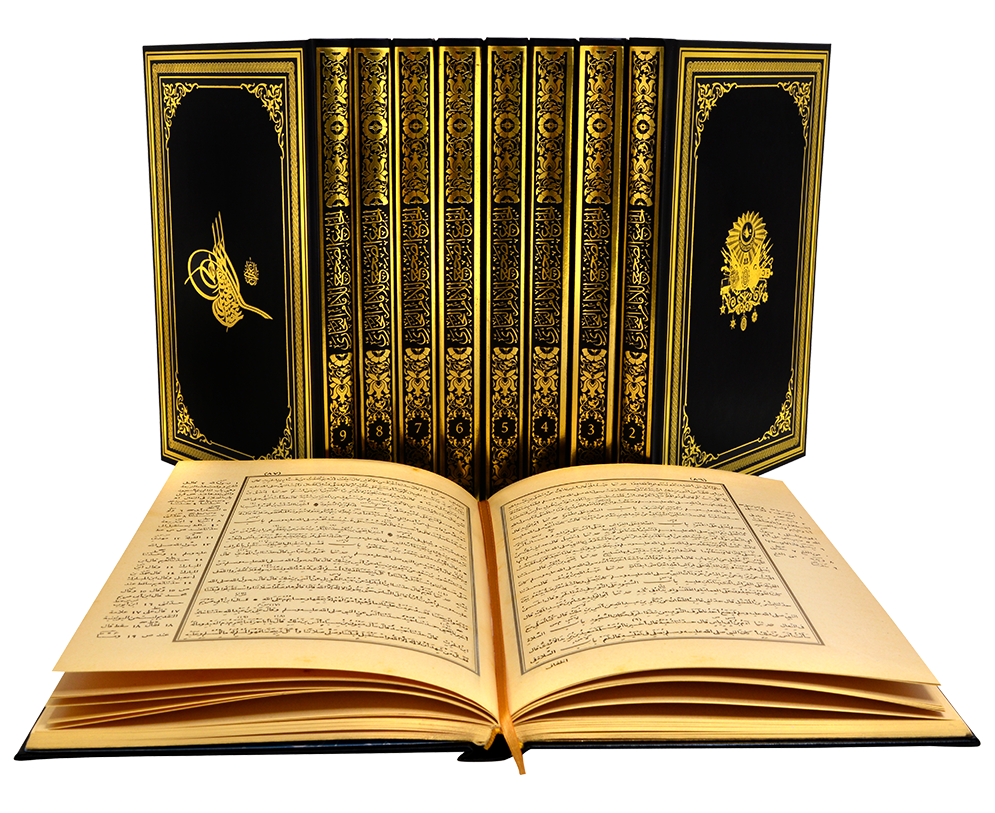 The Sultan edition of Sahih Al-Bukhari Al-Shareef was commissioned by Sultan Abdul Hamid II and printed in 1313 AH / 1895 CE in Egypt in nine volumes. A group of sixteen erudite scholars from Egypt, led by the Grand Shaykh of al-Azhar, Hassunah al-Nawawi reviewed it; and later Shaykh al-Islam, the Ottoman highest religious authority in the Muslim World, approved it, alongside another committee of the most learned scholars in Istanbul. What made this edition unique was the fact that it was printed according to the famous Yunini manuscript – the most authoritative copy of Sahih al-Bukhari. This, made the Sultan's edition the most reliable copy of Sahih al-Bukhari. Since the Sultan printed only 1000 copies His edition became a piece of antiquity, with several generations of scholars growing up hearing about it, but never seeing it.
This new edition is a reproduction by facsimile of the Sultan's edition with its beauty and authenticity based on a rare and flawless copy housed in the library of Shaykh Muhammad al-Yaqoubi – to which the Shaykh generously granted access during the reproduction of this facsimile. Sahih al-Bukhari is the soundest book in Islam after the Quran, therefore, it must be given due respect and reverence, and produced with luxury and augustness. In This facsimile edition, Signatora presents the 10 volumes of Sahih Bukhari full of endless beauty and unmatched elegance.
Signatora 2019
ISBN: 1913258114 | 978-1913258115
Amazon

عربي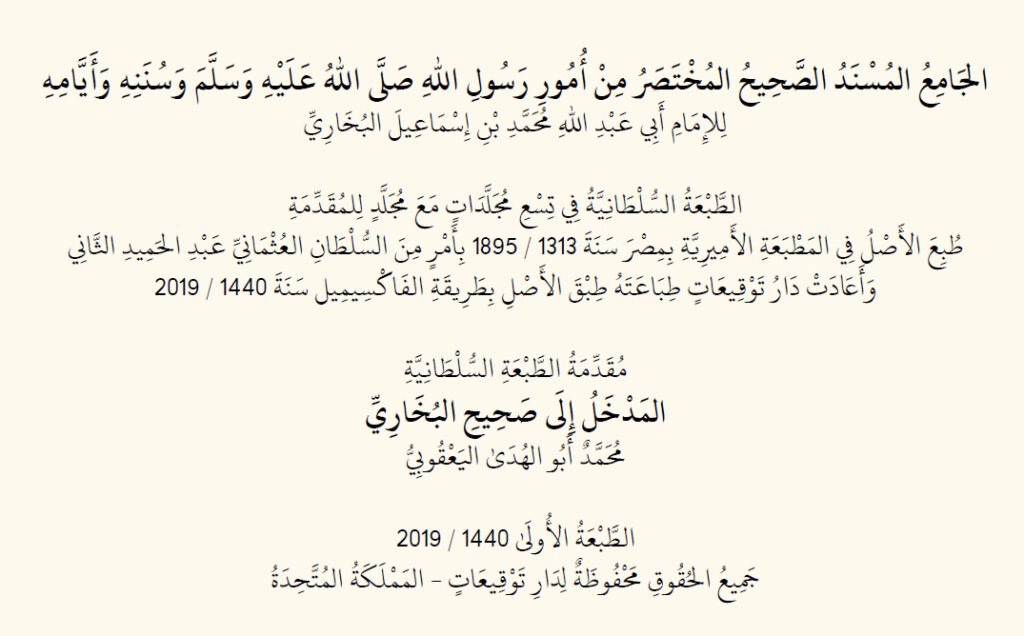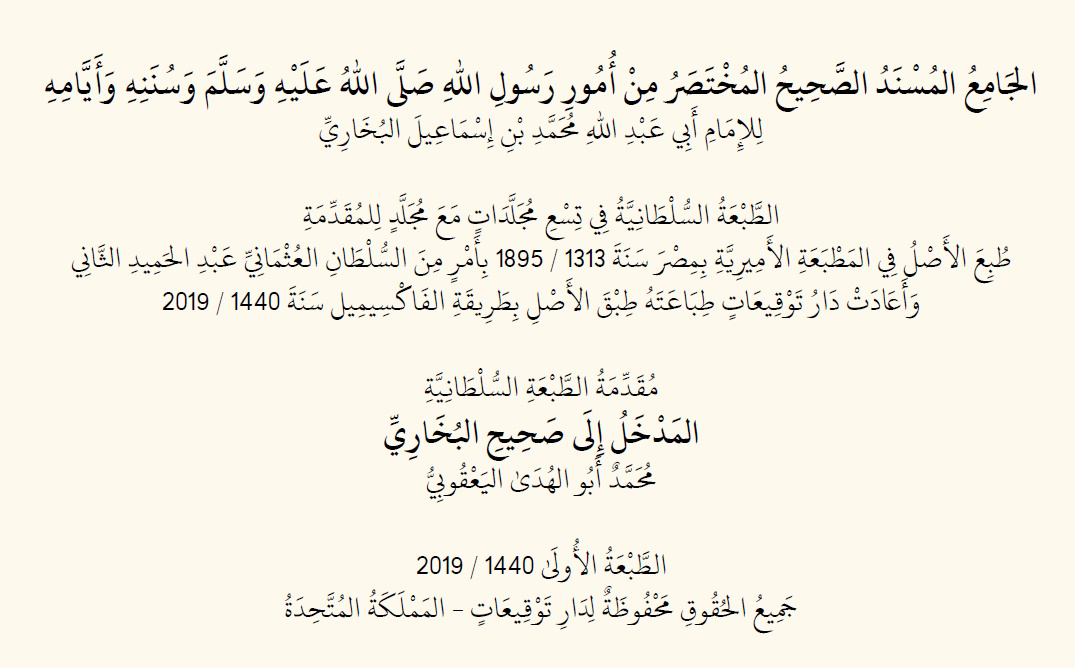 Calligraphy

Categories: Book items, Books by Sh. Muhammad al-Yaqoubi, Hadith Collection, Publications 🞄 Languages: عربي 🞄 Mediatype: Book 🞄 🞄 Tags: 🞄 Post type: book 🞄 🞄
---
Related Posts