Tab links:
عربي
|
Hadith Sufyani
|
Ibn Arabi's adab
عربي
Student's notes
Hadith on al-Sufyani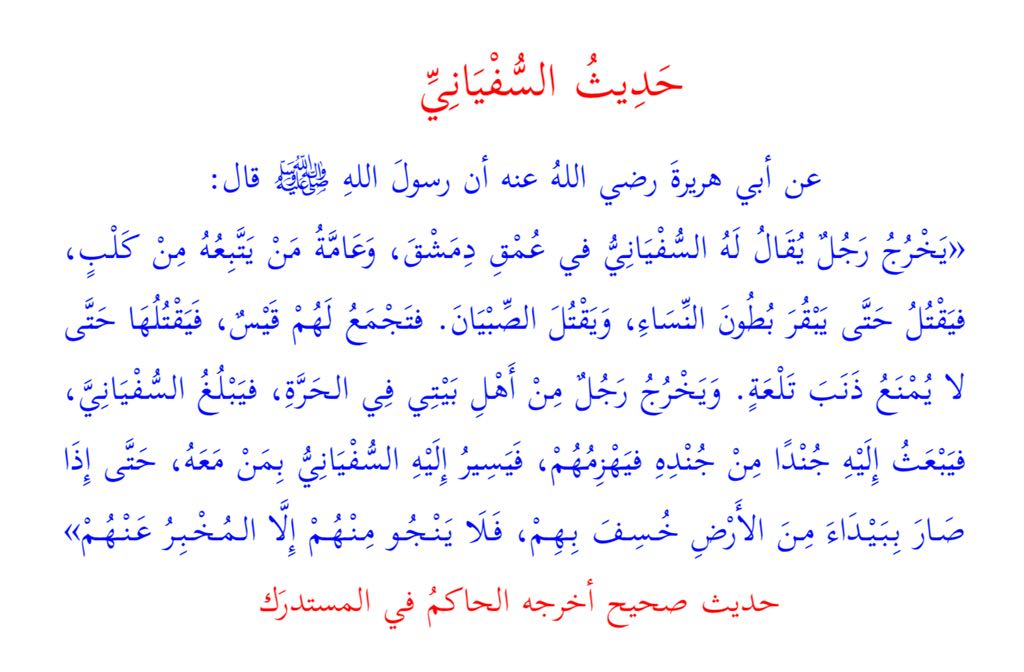 Ibn Arabi's adab with Allah
The grand shaykh Sayyiduna Muhyiddin Ibn al-'Arabi says,
I have not asked Allah to reveal to me the news of any future event in this world, because I fear that while asking Him I would miss my my share of knowing Him during that time. I have seen some people of Allah asking Him to acquaint them with knowledge of certain events or information such as the qutb of their time, but I disliked that and was in fear of being infected by them. All I want from Allah is to grant me the ability to stand firm on the way of knowing Him, no matter what happens to me.
Categories: Various qasidas, Yaqoubi Poetry 🞄 Languages: English, Español, عربي 🞄 Mediatype: Text 🞄 🞄 🞄 Tags: Mahdi, Sham 🞄 Post type: qasida
---
Related Posts