Al-Sayyid al-Sheikh
b. 1273 in Fas – d. 1345 in Fas
﷽
Sheikh al-Islam, hafizh of his time, political personality and mujahid, great sufi and historian of Fas; one of the leaders of the intellectual and cultural renaissance during the reign of Sultan Hasan I in Fas. From 1336 to 1345, he lived in Damascus, and part of his family settled there, most notably his son Sheikh Muhammad al-Makki al-Kettani.
Muhammad ibn Ja'far al-Kettani
Al-Sayyid Muhammad ibn Ja'far al-Kattani
by Mohammad Monawwar Ateeq
Known as Shaykh al-Islam of his era, al-Sayyid Muhammad ibn Ja'far al-Kattani (1857 or 8 – 1927) was the father and teacher of the great Muhaddith of Syria and president of its Ulama league, al-Sayyid Muhammad Makki al-Kattani. He was born in Fez where he studied at the Qarawiyyin and the Kattani Zawiyah under the major ulama of his era including his father, grandfather and uncles who were all major religious authorities in Fez. He travelled to the Two Holy Sanctuaries and Syria imparting the sacred sciences at the major mosques. He was renowned for teaching the huge Musnad of Imam Ahmad ibn Hanbal with full investigative analysis according to the Hadith commentaries and fiqh of the four madhabs, something unprecedented in history, which he taught at the Qarawiyyin in Fez, in the Two Holy Sanctuaries in Hijaz and Syria at the Grand Umawi Mosque.
Imam Kattani authored some of the finest works of his time including a comprehensive biographical dictionary of the awliya buried in Fez in 3 volumes titled Salwat al-Anfaas, a detailed description of Hadith textual corpus called al-Risalah al-Mustatrifah and other valuable books exceeding eighty in number. In al-Mathnuni wa al-Battar, Ahmad alGhumari mentioned that Turkish, Moroccan and Hijazi royals would serve the Shaykh and found honour in associating with him. In Fihris al-Faharis, the world renowned Muhadith of Fez, al-Sayyid Abd al-Hay ibn Abd al-Kabeer al-Kattani – one of his students- remarked he was the most knowledgeable of men in Hadith such that he dived into the sciences and there was none like him in the Maghrib in respect of knowledge and courage. Shaykh Badr al-Din al-Hasani, al-Muhadith al-Akbar of Syria, said "I have never seen a man as great as al-Sayyid Muhammad ibn Ja'far al-Kattani". His students include top scholars such as the Hijazi Hadith scholar Umar Hamdan al-Mahrasi, Abd al-Qadir ibn Tawfiq al-Shilbi al-Madani, Ahmad Shareef al-Sanusi, Muhammad Zahid al-Kawthari, Abul Khayr al-Maydani, Taajudin ibn Badr al-Din al-Hasani of Syria and major Ghumari scholars. He died in the old city of Fez in 1927 and is buried there.
---
His son: Sh. Muhammad al-Makki
Al-Sayyid al-Shaykh
Muhammad al-Makki al-Kettani
al-Hasani al-Idrisi (d. 1393 in Damascus)
Maliki ufti of Damascus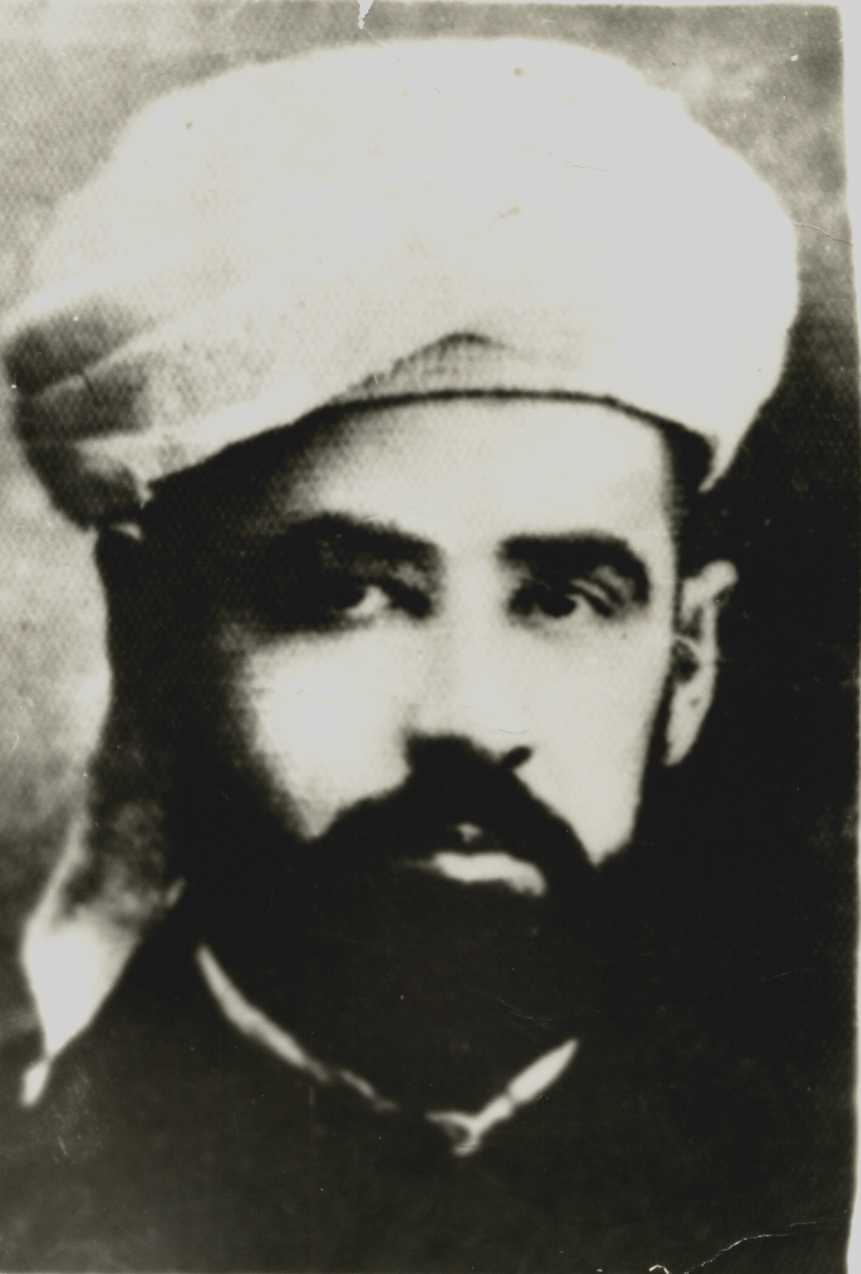 Sheikh Muhammad al-Makki al-Kettani as a young man.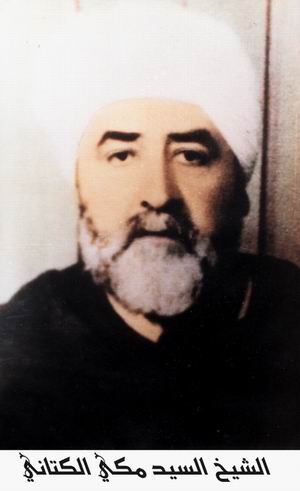 Sheikh Muhammad al-Makki al-Kettani
Categories: Bionotes, Great Sufi Masters, Scholarly Families, Scholars of Hadith, Scholars of Islam 🞄 🞄 Mediatype: Biography 🞄 🞄 Tags: 🞄 Post type: page 🞄 🞄
---
Related Posts
None found